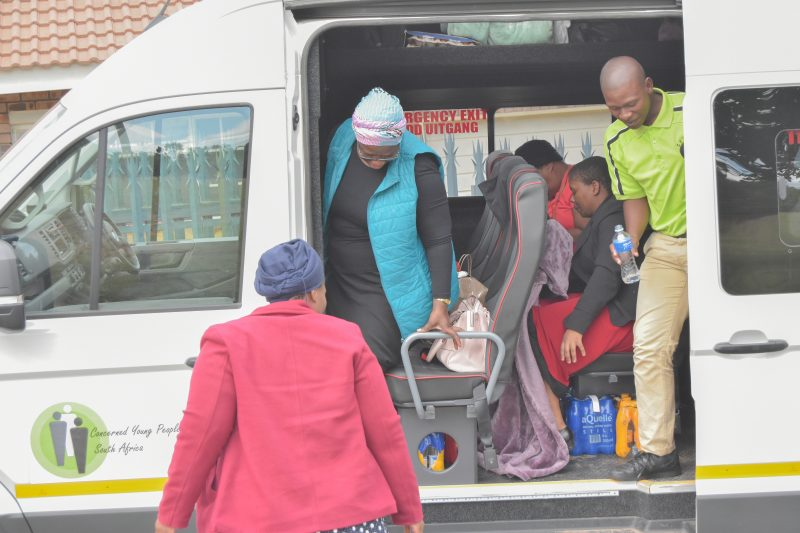 A CYPSA team was invited to speak at schools in the Zastron area when local residents became aware of the fact that the problem with drug use amongst school children had exploded in the area during the last 2 years.
The CYPSA team included 2 members who were ex-drug addicts and criminals, who had life-changing experiences when they received help through the CYPSA program. Their testimonies had a strong impact on learners as they were not speaking about something that sounds good in theory, but about something that they had actually experienced.
The messages which were shared with learners included fact that we all have the freedom to make choices, but we cannot choose the consequences of those choices. They were reminded that there is a way which seems right, but the end of it is the way of death. It was emphasized that each one will reap what he sows and learners were encouraged to make right choices which will give them a future.
The following were included in the outreach:
Smithfield – 2 schools
Rouxville – 3 schools
Zastron – 5 schools, a College, a Correctional Centre and a Clinic
Wepener – 4 schools
Dewetsdorp area – a correctional school
There was a sense of desperation from many principals with the increasing challenges which they face as a result of the use of drugs and they were thankful for the initiative and welcomed the team with open arms. The learners listened attentively, and some learners requested to speak privately to team members. At some schools, children who were known to have problems with drugs were given special time with the team members. The fact that many learners are from homes where one or both parents are absent and where an elderly grandmother or a sibling is the head of the home, presents incredible challenges. The teachers face increasing threats from learners who use drugs and resent and rebel against any discipline. They welcomed the positive message which CYPSA brought.
More than one principal requested that the team visit their school again – one requested a visit every term. The team was given enough time to present their message of warning, hope and freedom from addiction. The need among the youth is great and the message which CYPSA brings is very relevant and much needed.