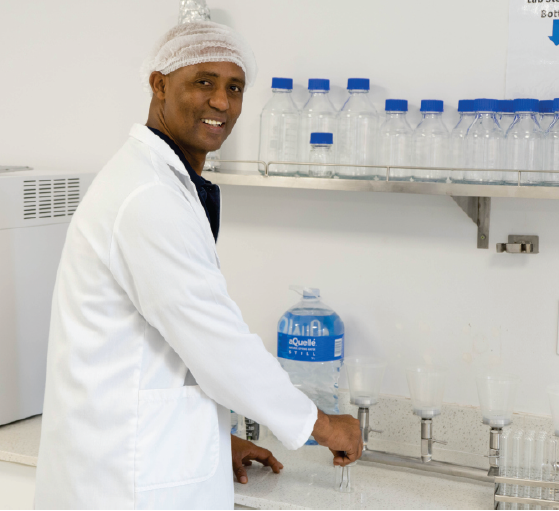 I am Xolani Hector Malebo, In December the 12th of 2019 I arrived at CYPSA, based at Kwasizabantu mission. I was homeless and an alcoholic. I was estranged from my family because of the life I had chosen for myself, and had been neglecting my two children who were supposed to be dependent on me as their father.
The choices I had made landed me in prison for an effective fifteen years which gave me much time to reflect on my life. In prison I had the opportunity to know about the organization CYPSA which visits communities, schools around the country and even visit prisoners as part of their prison outreaches.
CYPSA came to the prison where I was incarcerated and taught me about Jesus Christ and how he died for our sins and told us of the great work being done at KwaSizabantu mission.
Upon my release I went to the mission. On 16th of December 2019 Reverend Stegen preached a service that changed my life forever, when he preached on the parable of the prodigal son (Luke 15:11-32). He said, "This is my story and your story too."
These words changed my life completely because I have now received a share of my inheritance from my Father. I am now free from the shame I felt of having neglected my children and family. I am now a laboratory technician at aQuelle, a position I had never envisioned in my life.
It now rings true that only God knows what he has planned for you, and I am now the father to my children that I should have always been.
Thank you Aunty Omkhulu, Mama E. Ngcamu and all the co-workers for being the family I needed during my darkest hour. Reverend Stegen thank you for telling me my story.